Ice Fishing Guide on Saginaw Bay PRICING:
We offer a  variety of plans and pricing:
#1 -FULL DAY/FULL SERVICE PLAN: $275 per person/ per day  We Meet at 6:00 a.m.  end at -approx. 5:30 p.m.           50% deposit to reserve spot unless 30 days or less until your trip and it is 100% full pay plz.  4 People  on this plan.  See my Modified plan if you have more than 4 that the others in your party might be able to do.
Includes Poles, tackle, shanty, heat, minnows, transportation on and off the ice, electronics……
** FULL-SERVICE DISCOUNT** –  10% Discount if you book 2 or more consecutive days.
---
#2 -TAG ALONG PLAN:  This plan is for those that have their own equipment, machines, poles, tackle, shanties, minnows, heat,  etc….  and you just want to learn the area and tag along to see where to go.   It is ok to bring GPS and mark the spots for next time.  The meeting start time will be around 6:00 a.m. and you can leave when you wish since you will have your own transportation or stay with us and ride back all together.
*YOU MUST HAVE YOUR OWN TRANSPORTATION FOR THIS PLAN !!!   If you do not have your own transportation then it falls under the full-service plan regardless of how much other equipment that you have, or you can do the Modified Plan and rent one of My Quads.    The ride in and out is EVERYTHING on the bay. Quads must be a .450 cc or larger if you are bringing your own machine.   Nothing smaller than this!  Your equipment must be in great condition and shape.  I.e.  no jerry- rigged stuff. I reserve the right to cancel you on day of your trip if you show up with poor running equipment or if it looks in poor shape.
Price: $150 per person/ per day       Pay in full only.
_______________________________________________________________________________________________
#3- TAG ALONG 2 DAY PLAN –  This is for people that want to tag along for 2 consecutive days and will get a discount.
Price: $250 per person for the 2 days.
If you are a TAG ALONG–   Your machines MUST BE in great running order.   The Saginaw Bay isn't the place to find out your machine won't start or run right.  So please make sure your equipment is in great running order.  If you are pulling shanties make sure you have proper Tow Bars and NOT Jerry-rigged ones.  The Bay is rough and will tear your stuff up.  I recommend hyfax on bottom of your shanty which will help prevent holes getting in your shanty.    I reserve the right to make an audible and decline you tagging along if I see machines that are in poor order.  Each season I spend $2000 just on Preventive Maintenance stuff on my equipment even though nothing is wrong.  I am not mechanical so I have to take it in for them to work on, like oil changes, change fluids, change filters, spark plugs, battery, change belts even though they might not need it, look over things, etc….   think of Murphys law- What can Happen WILL Happen and preplan accordingly.
If your machine breaks down we will get you personally back to shore but your equipment will stay out there and I will give you a Recovery Service phone number that you can call to pay them and go get your stuff.    I will have full- service clients and I don't have the ability to be your recovery or tow service or mechanic, so please don't bring faulty or jerry-rigged equipment.  The bay is NOT a inland lake where you can get away with things or find out that your machine isn't working right since the last time you used it LAST year!  We are usually out there 3-13 miles.   And it can be rough going out there.
Also you can NOT put 2 people on a quad or sled unless they are designed as a 2 up!   The 2 things the DNR ticket the most are for people doing this, and no helmets.   Your machine must be a 2 up in order to put 2 people on it.
_______________________________________________________________________________________________
#4  MODIFIED TAG ALONG PLAN- ATV RENTAL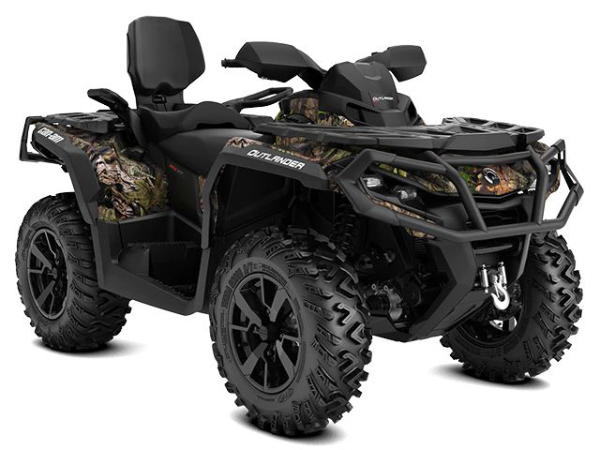 Price: $250 per day per person   – 20% discount for 2 days or more in a row
This plan is for those with all their own gear EXCEPT a ride. I will have a couple of quads available for rent as long as you have all your other gear like a shanty WITH a tow bar if pulling behind the quad, your own auger, poles, heat, bait, etc…  This plan is for the Do It Yourself person who knows how to ride a quad and set themselves up fishing and they can follow me out and back to where we will be fishing on the walleye grounds.  * You can not go off on your own and ride around the bay on your own, you MUST stay in my group!  The price includes Gas for the machine and a guided trip in and out.  You will follow us out and we will all fish together.
I will have at least 1 quad that is a 2 up so it can take 2 people (so the other person doesn't have to know how to drive a quad if you get this quad- please request the 2 up if you have someone who can't drive one), and 1 or 2 other quads that are singles. You must be able to feel comfortable driving a quad and being able to get all your gear set up and down out on the ice as you move around.  Everyone MUST have their own HELMETS and be self-sufficient at setting up and taking down as we move around to find fish.
I can take around 3 maybe 4 People on This Modified Plan.
_______________________________________________________________________________________________
**All plans do NOT include food or beverage so please bring what you need to last all day.**
(Guide Tips are not necessary but are very much appreciated!)   
***Please read the "What to Bring Page" on the home page as this has some very helpful tips for things to bring to make your experience the best.***
We will be riding Snow Machines and or ATVs.  You May want a helmet if on the full-service plan.  If you have your own it is highly recommended to bring your own.  I do have ones to use if you don't mind using one that someone else has worn but bring a Baklava to wear under the helmet if you are on the full-service plan.
Plan 1, 3, and Plan 4 is 50% down to reserve your spot if booked out in advance. The remainder is due 2 weeks prior to the trip.  If 30 days or less prior to booking a trip full payment must be made at the time of booking.  Plan 2  (tag along plan 1-day plan) is full pay only.  Please call Brian to check for date availability.    Cell phone  231 557 2755
*** If ice season has started I am working 14 hr+ days and I probably won't answer the phone or answer voice mails. It's just not possible.  Please EMAIL me and be VERY specific if checking for availability.  Like specific dates you want to fish, how many people, and what plan you are seeking.  This will help me very much to answer your question about my availability.
You can pay by credit card using Pay Pal*, or Venmo, or if mailing a check or money order please make a check out to Brian Seiferlein and contact Brian at 231-557-2755 for the address.   All checks must be RECEIVED no later than  2 weeks PRIOR TO the trip date.  (A $50 NSF charge will be assessed and the trip is subject to cancellation.)
*For PayPal transactions please add a 3.2% processing fee on top of what you owe.*  Venmo please tag as Personal otherwise you have to add a fee on top. But if you do personally it is all good.
Cancellation policy: There are only so many good days to ice fish due to weather, ice conditions, etc…  As a result, once a deposit or a trip is booked there are no refunds unless the trip is canceled by the guide and or there is no ice.
**Just an FYI…. many ice fishing "guides" are now popping up as Michigan does not require a guide's license to guide for ice fishing.   So be careful about who you choose for your guide as some of these guys are operating on shoestring budgets and just trying to collect a buck and if they are not licensed they usually don't have quality, reliable equipment.     The Walleye King IS LICENSED and is a USCG Charter Captain!    So this just shows you the level of Professionalism and Quality that you will get with the Walleye King!
************* All Participants WILL BE required to sign a WAIVER OF RELEASE as this activity is subject to mother nature and ice fishing has risks associated with it! ***********  So if you wanna play the blame game and sue, please call and book someone else.
_______________________________________________________________________________________________
WALLEYE JIGGING TRIP ON THE SAGINAW RIVER!   IN A BOAT  (If river is open)
$195 for one person
$300 for two people
$450 for three people
FYI….  The Saginaw River is now open year- round!!!!
Best Time to Fish this plan is anytime the ice is gone out of the river.  The Best Ball Park dates would be March 8-April 15th.   The Walleye start pouring into the River during this time Frame to Spawn.  So reserve early to get your preferred date.
Trip is Approximately 4-5 hours.
 Book before March 15th!  Your guided Walleye jig fishing trip on the Saginaw River                    Call 231-557-2755 today.