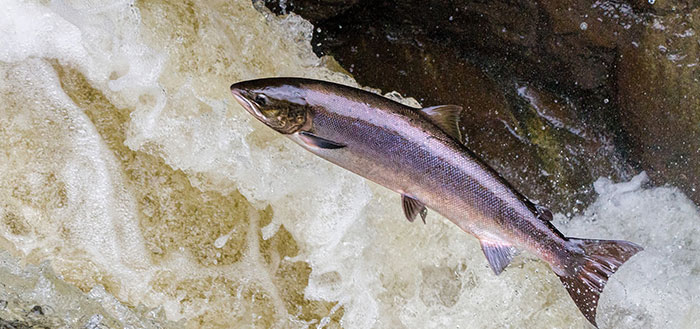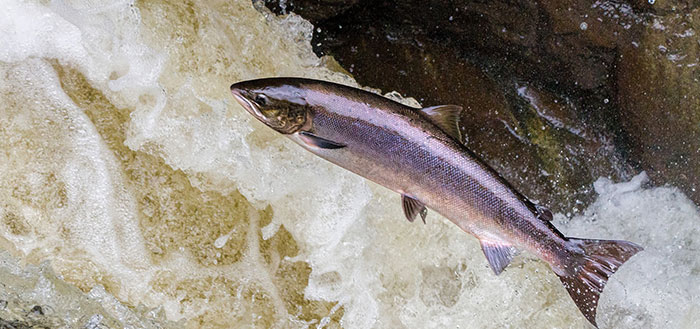 If you are looking for an exciting fishing trip on the Platte River, or on Platte Bay Jigging and Casting then you came to the right place. The Walleye King is an experienced salmon fishing expert. He has fished for coho salmon on the Platte River for decades. He will take you to the best hotspots for some of the biggest salmon on the river. A great time for any fisherman in the state of Michigan. The guided tour will provide the boat and knowledge, you just prepare for a good time!
Pricing For Salmon Fishing
1 Person – $250
2 Person – $425
3 Person  – $525
Each trip is approximately 5 hours long. Fishing times from 5:30 a.m. to 10:30 a.m. or so.
The max number per trip is 3 people. Please make sure you have a state-required fishing license. Coho salmon really run from mid to late August through the end of September. Call 231-557-2755 today to book your exciting guided fishing trip!
From Mid August to about Beginning of September we Jig and Cast for the Coho Salmon in Platte Bay which is exciting as you feel the "Whack" vs trolling and all you do is fight the boat as it trolls along.  Once the fish push up the Platte River we switch to the river and fish for them there.
When River fishing If you have waders please bring them as sometimes we can get out of the boat and fish if you so choose and the Platte River is very shallow  which may require us getting out of the boat for a bit also.
---