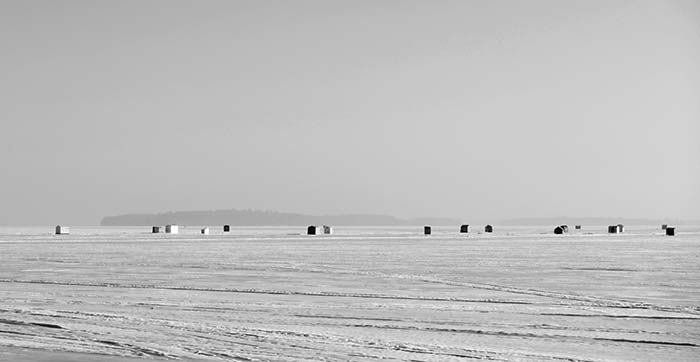 As Michigan eases into fall, that means winter is right around the corner. A great hobby or activity that a lot of Michigan fisherman enjoy is ice fishing. Ice fishing is a great way to get outdoors and enjoy the winter months. It is a great experience being out in the fresh air in natural surroundings and enjoying the beauty of the outdoors.
From seasoned ice fisherman to beginners, there is something for everyone to enjoy. Of course if you are going to go ice fishing we suggest some items you may want to consider to bring with you such as:
Warm Boots
Warm Gloves
Warm Socks
Warm Jacket
These are just a few items to consider, visit out what to bring page for a more detailed look at things you should bring when ice fishing.  Of course for the more serious fisherman, you may want to consider a shelter such as a shanty or tent, especially if you plan on fishing for long periods of time. With or without all the gear and equipment as seasoned ice fishing guides we will make sure you have everything you need.